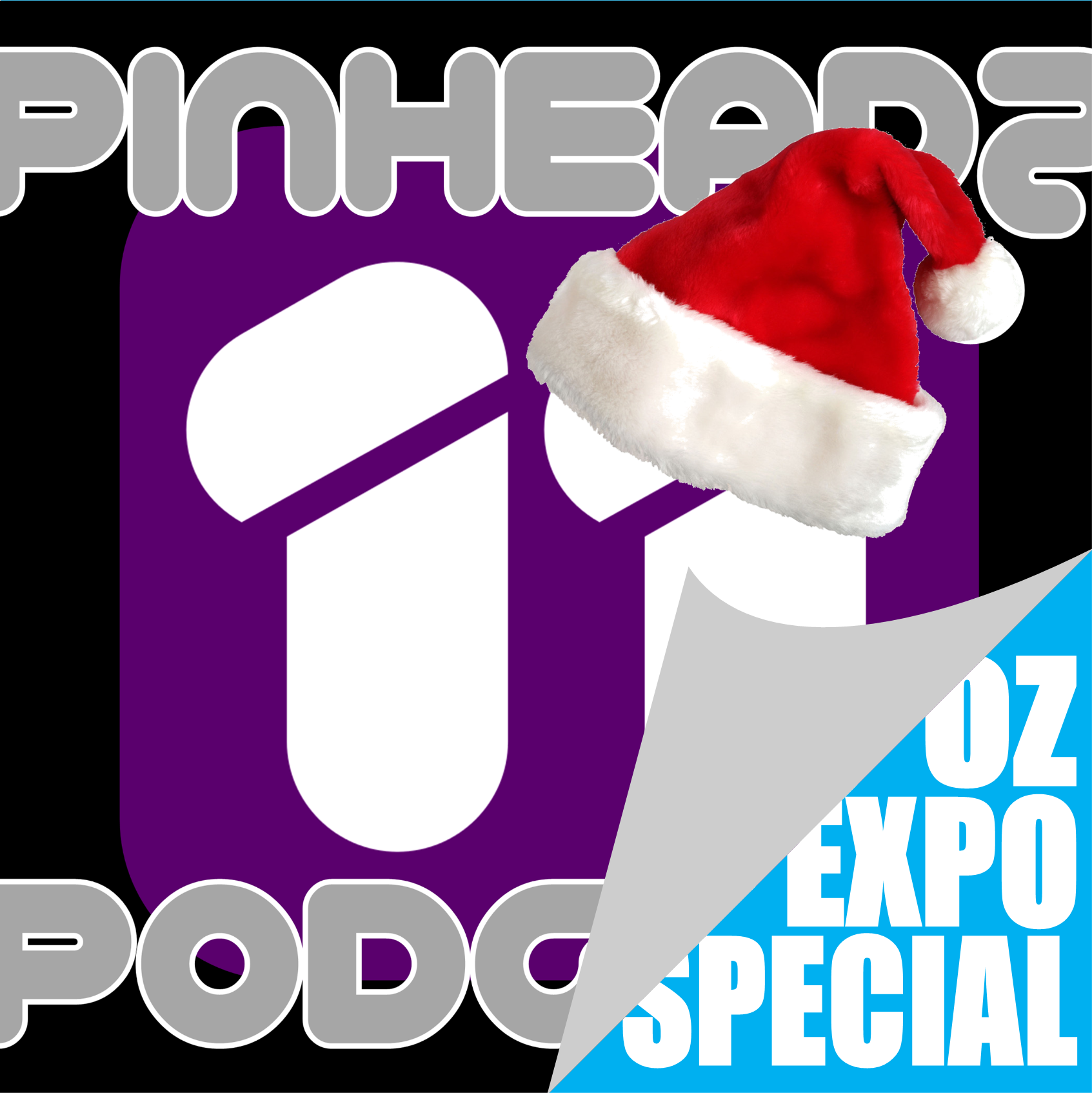 Episode 11 of the Pinheadz PODcast takes you on a virtual tour of the 2014 Australian Pinball EXPO in Sydney! Rod, Gaz & Pintech Stevie meet pinheadz from around the world, bump into famous Aussie pinball personalities & actually stop to play some pinball.
From some of the rarest games on the planet to some of the most popular, the closest you'll come to experiencing the largest collection of pinball machines made available to the public in the Southern Hemisphere is this episode!
ALSO following a drama filled month for the boutique pinball manufacturers we'll check in for a status report on everyone's pre-orders.
What's the likelihood of STERN switching to color displays in 2015? Gary Stern provides the answer.
We'll reveal the super rare DATA EAST pin that's currently on the market for $50,000! And following the 'objectification of women' controversy surrounding STERN Pinball's announcement that they'll be manufacturing the "Whoa Nellie – Big Juicy Melons" machine in 2015…we hear from the game's artist!
Be part of the PODcast via FACEBOOK – Pinheadz Pinball PODcast or TWITTER – @RODsaid #pinheadz
So join broadcaster Rod Cuddihy, international pinball hunter Gary Christiansen & professional pinball technician Steve Hyde for Americana from Down Under, in episode 11 of The Pinheadz Pinball PODcast!
Podcast: Play in new window | Download | Embed