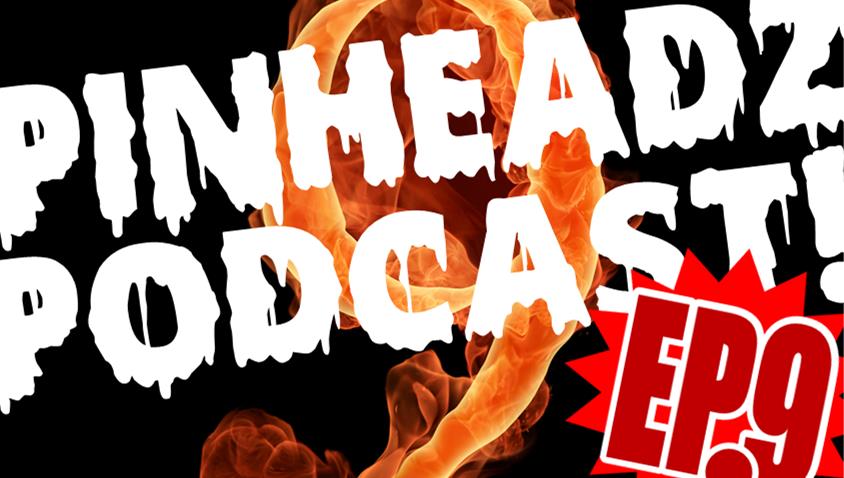 Despite a legendary history, horror themed pinball machines have been conspicuously absent from the new pinball landscape this millennium. But just when it looked like the death of the genre…STERN Pinball has announced their newest title – The Walking Dead!
Special guest & Horror/Sci Fi pinball aficionado Charlie Emery joins us for a look at the genre's place in pinball history. As well as talking about, playing & collecting them, Charlie is leading the charge of boutique pinball manufacturers building new games. But, how long till he starts loading a container bound for Australia?
With the new Homepin THUNDERBIRDS pinball machine on the way, we take a look at what's inside the boxes being shipped out of their manufacturing facility in China this month.
Pintech Stevie's Super Tip is so obvious you'd have to be crazy not to do it…fit Cliffy hole protectors to your game or risk total playfield annihilation. So why are some people not doing it?
This episode's Pinball Appearances in Popular Culture features scenes from Greg The Bunny starring Seth Green, an awesome Waylon Jennings narration of Dukes Of Hazzard & The Bachelor Australia…plus some more obscure sightings.
And we'll find out why people are freaking out over JAWS in 2014!
Be part of the PODcast via FACEBOOK – Pinheadz Pinball PODcast or TWITTER – @RODsaid #pinheadz
So join broadcaster Rod Cuddihy, International Pinball Hunter Gary Christiansen & professional pinball technician Steve Hyde for Americana from Down Under, in episode 9 of The Pinheadz Pinball PODcast!
Podcast: Play in new window | Download | Embed