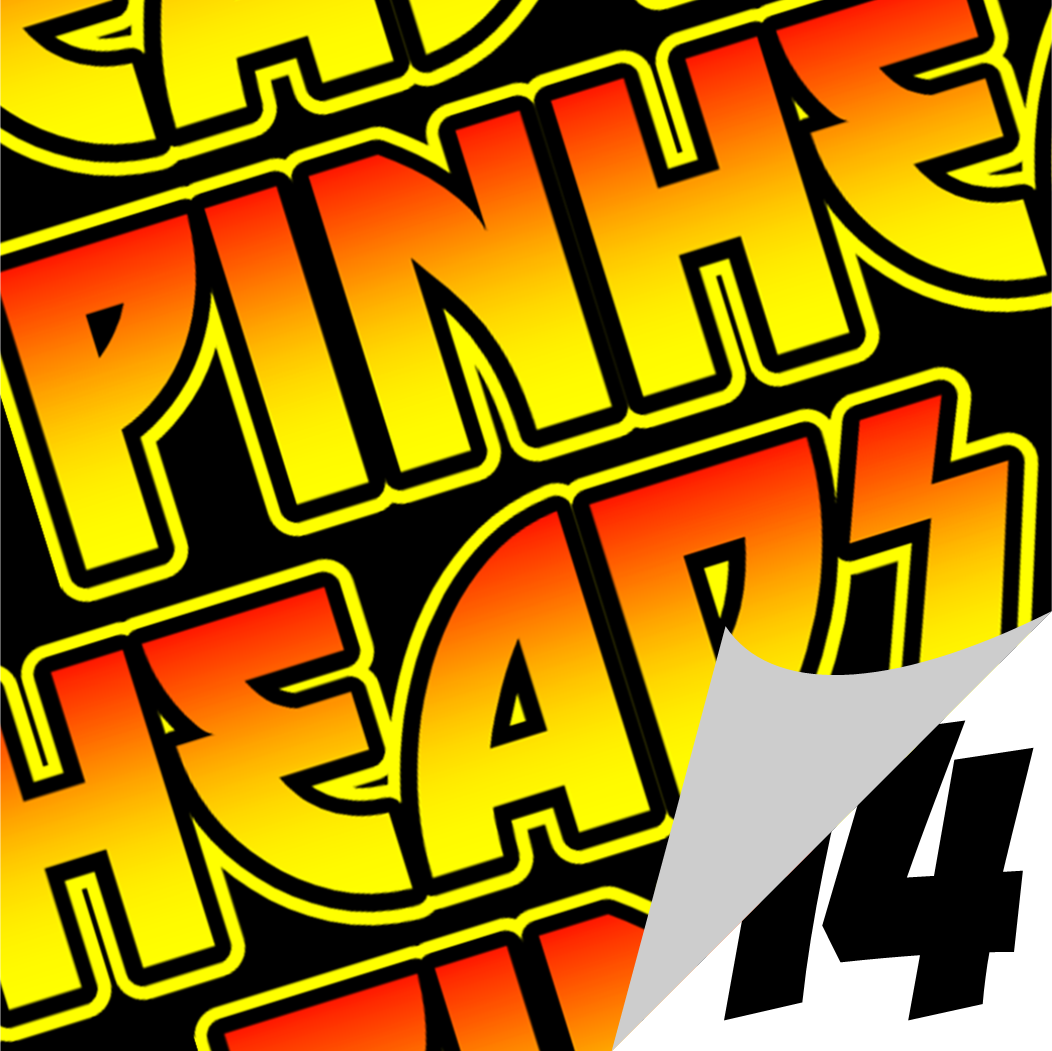 Spooky Pinball's ROB ZOMBIE SPOOKSHOW INTERNATIONAL pre intro – intro.
The history of Pinball & Rock n Roll.
Vice City Players meet at Rod's place.
ACT Pinball Championships countdown with Tournament Director Pete Menzel.
What does the new STERN KISS PINBALL look like to a KISS cover band lead guitarist & pinhead?
STERN PINBALL's new Social Media manager is on fire!
Have The Barenaked Ladies delivered pinheadz a new anthem?
Pinheadz PODcast contributor Greg Seigel gets national coverage of the silver ball.
Pinball In Popular Culture SPOTTING – Hulk Hogan & Pinball Anonymous.
BROKEN TOKEN PODcast David Crane interview – SNEAK PEAK!
Would a Rugby League State Of Origin pin work?
PACMAN's new movie – PIXELS preview.
John Popaduik trashes his own reputation.
THUNDERBIRDS PINBALL gets closer by the day.
Who wants a 600 SQUARE METER PINBALL MACHINE?
Conclusion…HAPPY FLIPPING!
ROB ZOMBIE SPOOKSHOW INTERNATIONAL ghost track!
Be part of the PODcast via FACEBOOK – Pinheadz Pinball PODcast or TWITTER – @RODsaid #pinheadz
In Pintech Stevie's absence broadcaster Rod Cuddihy & international pinball hunter Gary Christiansen are joined by former IFPA Australian No.1 Pete Menzel & his partner Chrysanthe Psychogis for episode 14 of The Pinheadz Pinball PODcast!
Podcast: Play in new window | Download | Embed